Welcome to the DanceSport Wellington Website
COMPETITIONS:
Kapiti Coast Festival 11th May 2013
2013 Entry Form and Events List
Dancesport Calendar for 2013 (Combined)
Download(spreadsheet)
2013 Jupiters National Dancesport Championship - 30th/31st March 2013
Wellington Metropolitan Championships 17th August 2013
Wellington Spring Festival 16th November 2013
Federal Pre-National Championships 2012
Jimmy James Championships
Wellington Provincial Championships 7th July 2012
WDSF World Standard Dancesport Championships 2012 & 67th Australian Dancesport Championship 26th Nov - 2nd Dec 2012, Hisense Arena, Melbourne
Dancesport NZ, WDSF International & WDSF Asian Pacific Dancesport Championships 31 August, 1 & 2 September 2012, CBS Canterbury Arena, Christchurch
MEMBERSHIP:
NEWSLETTERS:
- coming soon!!
Dancesport Wellington Committee 2013
President: Chloe Bridgeman
Vice President: Denis Gianoutsos
Secretary: Deb Struthers
Treasurer: Ewen Chatfield MBE
Delegates: Mary Staples, Keith Huntington
Committee: Paul Malthus, Tony McMurdo, Ekarin Teng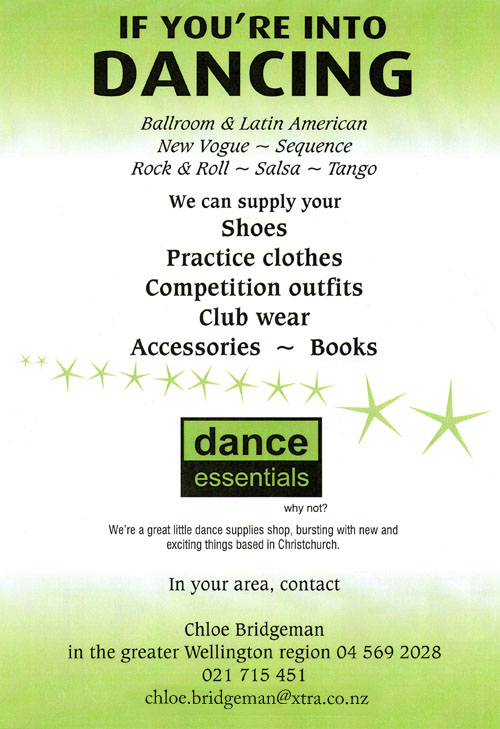 GOOD LUCK WITH YOUR DANCING!!